The Hawai'i Injured Workers Association (HIWA) recently sponsored their annual special educational workshop, held Saturday, June 24th. As with all our educational events for Hawaii's injured workers we would like to see as many people show up as possible, so we'd like to thank everyone that made the time to attend. Hopefully, they went away better informed on how to cope with and navigate Hawaii's broken, confusing and many times unjust Work Comp system. We'd also like to thank all those that worked tirelessly, generously donating their time to make this workshop a success; from marketing, to the hours of preparations, mahalo for your devotion.
Thank you to Alan Yonan Jr. for the great article in the Star-Advertiser's Sunday edition. The article is reprinted below.

(As relevant today as it was in 2014 when this artical was written)
---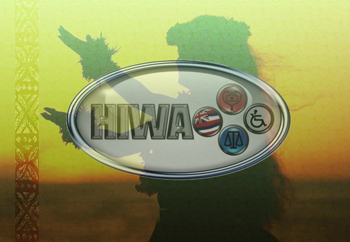 Question: What role does the Hawaii Injured Workers Association play in Hawaii's workers' compensation system?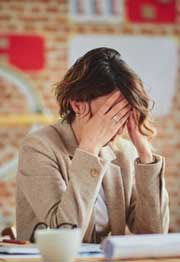 It's clear that American workers are stressed out. In a recent study of 2,000 workers by Paychex, more than 80% admitted at least one stressful point in their work life. And on a scale of one to five, 42% of these workers also admitted their stress level was at a three – while 26% rated their stress as a four.
What's causing American workers such high levels of stress? Overly complicated work, long hours and lack of control top the list of stressors. While vacation may seem like the obvious answer to help rid stress and give workers a much needed break, over 662 million vacation days went unused in 2016.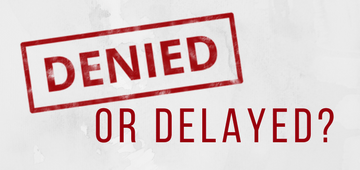 The state is trying to streamline its workers' compensation system, but critics say wholesale changes are needed.
Bonnie Chan's struggles with Hawaii's workers' compensation program began in 2012 when she was a recreational therapist at Hawaii State Hospital.
Chan was in the gym helping to set up a volleyball game when a spiked ball smacked her on the right side of the face, injuring her neck and jaw and giving her a concussion.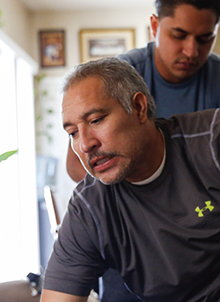 Joel Ramirez climbs back into his wheelchair with the help of Francisco Guardado, a home health aide, at his home in Rialto, Calif. Ramirez was paralyzed from the waist down in 2009 when a 900-pound crate fell on him at a warehouse. Changes to California workers' compensation laws have impacted his quality of care.