The Hawai'i Injured Workers Association (HIWA) recently sponsored their annual special educational workshop, held Saturday, June 24th. As with all our educational events for Hawaii's injured workers we would like to see as many people show up as possible, so we'd like to thank everyone that made the time to attend. Hopefully, they went away better informed on how to cope with and navigate Hawaii's broken, confusing and many times unjust Work Comp system. We'd also like to thank all those that worked tirelessly, generously donating their time to make this workshop a success; from marketing, to the hours of preparations, mahalo for your devotion.
Thank you to Alan Yonan Jr. for the great article in the Star-Advertiser's Sunday edition. The article is reprinted below.

(As relevant today as it was in 2014 when this artical was written)
---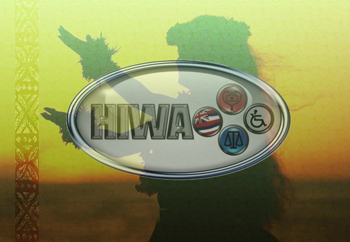 Question: What role does the Hawaii Injured Workers Association play in Hawaii's workers' compensation system?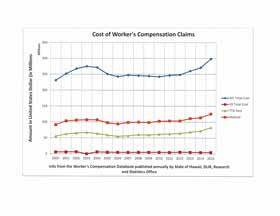 IARP Report Submitted 11-08-2017
We have been keeping tabs on the statistics as they relate to Vocational Rehabilitation services for many years. We have been told VR "costs a lot of $" and we keep on looking at what the statistics say. The statistics however say otherwise. The vocational rehabilitation services statistics cost in percentages continually decreased over the past 20 years. The numbers of cases that enter VR services have decreased every year. As of 2015, VR services cost 1.53% of the total cost $290,000,000. So we ask you to review what we have put together here and you be the judge.